Tree Removal
Tree and stump removal services in Chattanooga and surrounding area.
Tree removal is a service that we take pride in. Whether it is one tree or a hundred, the homeowner/customer can rest assured that Ron and his crew bring many years of experience and skill to each job. Along with the right equipment and tools, you know the job will be done the right way – safely and cleanly.
Ron is a member and Certifed Arborist of the International Society of Arboriculture. Please call for an estimate.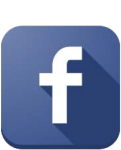 Find Us on Facebook